Literacy Facts
By the age of 3, roughly 85% of the brain's core structure is formed.
Source: Ypsilanti (2005) Study by High/Scope Educational Research Foundation.
The developing brain triples in the first year alone and is virtually fully formed by the time a child enters kindergarten.
Source: "What's Going on in There? How the Brain and Mind Develop in the First Five Years of Life" (Eliot, 1999)
The average child from a professional family hears 215,000 words per week; a child from a working-class family hears 125,000 words per week, and a child from a family receiving welfare benefits hears 62,000 words per week.
Source: Meaningful Differences in the Everyday Experience of Young American Children (Hart and Risley, 1995)
Parents who just talk as they go about their daily activities expose their children to 1000-2000 words every hour!
Source: The Social World of Children Learning to Talk (Hart and Risley, 1999).
Children's academic successes at ages 9 and 10 can be attributed to the amount of talk they hear from birth through age 3.
Source: Meaningful Differences in the Everyday Experience of Young American Children (Hart and Risley, 1995).
Children who are read to at least three times a week by a family member are almost twice as likely to score in the top 25% in reading compared to those who are read to less than three times a week.
Source: US Department of Education (Denton and West, 2002).
Children that grow up in homes with at least twenty books get three years more schooling than children from bookless homes.
Source: Evans, Kelly, Sikora, and Treiman (2010).
Across the US, just under half of children between birth and five years of age are read to every day by their parents or other family members.
Source: Russ, Perez, Garro, Klass, Kuo, Gershun, Halfon, and Zuckerman (2007).
One in four children in the US grow up without learning to read.
Source: WriteExpress Corporation, 2014.
Our Mission
Raising Readers in the Heartland's mission is to inspire a life-long love of reading by providing new, high-quality books for ALL children from birth to age five who live in Polk County, Iowa.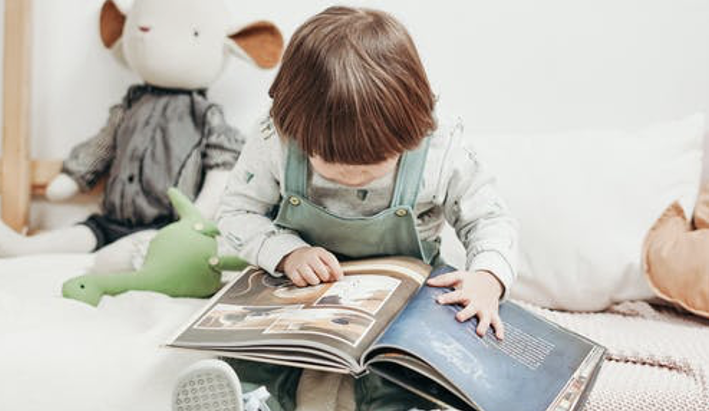 How RRITH Works
RRITH focuses on increasing literacy skills of all children. To accomplish this goal, RRITH partners with Dolly Parton's Imagination Library to provide free, high-quality books to all children in Polk County from birth to age five. Click here to learn more and here to register your child.
Currently Operating in the following zip codes:
ALLEMAN: 50007 ELKHART: 50073 MITCHELLVILLE: 50169 POLK CITY: 50226 RUNNELLS: 50237 SHELDAHL: 50243